I'm super excited to kick off the first day of I Love Sketches By TsunamiRose! I've been giggly all the three days it took me to scramble this all together. I'm a last minute kind of gal. So I'd like to introduce to you my line of greeting card sketches that are inspired by 12x12 layouts. I am going to be making this a challenge for all of us! If this sketch inspires you to make something, I'd be happy to show case it under each corresponding sketch. Simply send me an email with the attached photo. Also a description of what items were used, and your name and a link to your blog. I'd love to follow you and link you on my blog. I'm getting my foot in the door and I'm super excited to have your support!
With out further a do Feb. 01.2012 features I Love Sketches By Tsunami Rose Sketch #16
Entries:
Tricia's Place
version of my sketch. The paper she used was Close To My Heart called "Stella". Art Philosophy Cricut Cartridge cut-outs used were: The Card featured on pg. 44 of the AP handbook, The Scalloped Edges on pg. 65 , The Scalloped Oval on pg. 52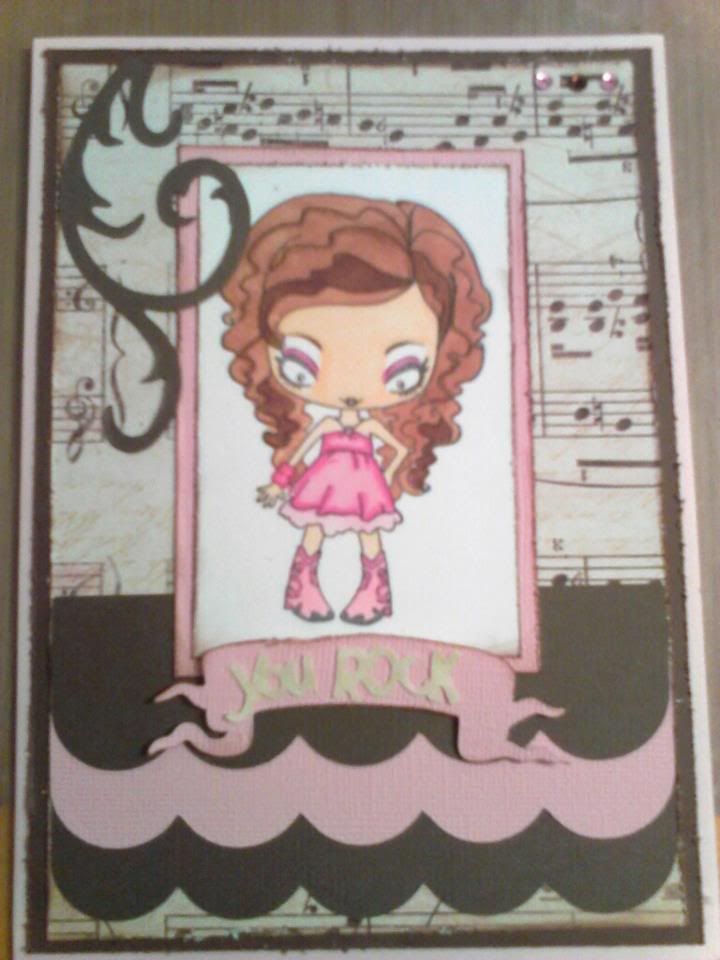 This awesome card was made by my second Design Team Member and super tight homegirl from Cali, Veronica Meras of
Scrapbooking with Veronica.
MindMyEye Lost and found madison avenue girlfriends Collection. The Stamp image is from The Greeting Farm Creepin Kit (Sasha) colored with Copics makers, Cricut cartridges used were Blackletter (Banner), Cricut Essentials (Scallop edge) and Stamping (You Rock Tim Holtz Sizzix Die Elegant Flourishes, I- rock for the pink and brown gem upper right hand gems.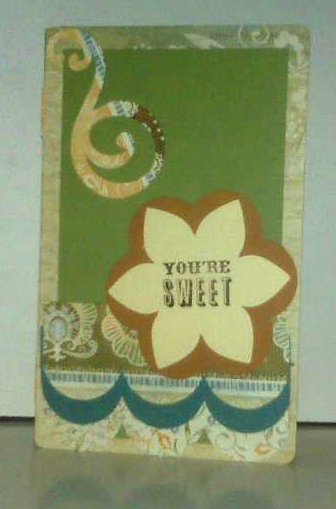 on her blog.
Just One Piece
for her entry! What a beautiful palette!
Don't forget I'd love to feature your card too! Email me @ tsunami.rose@yahoo.com