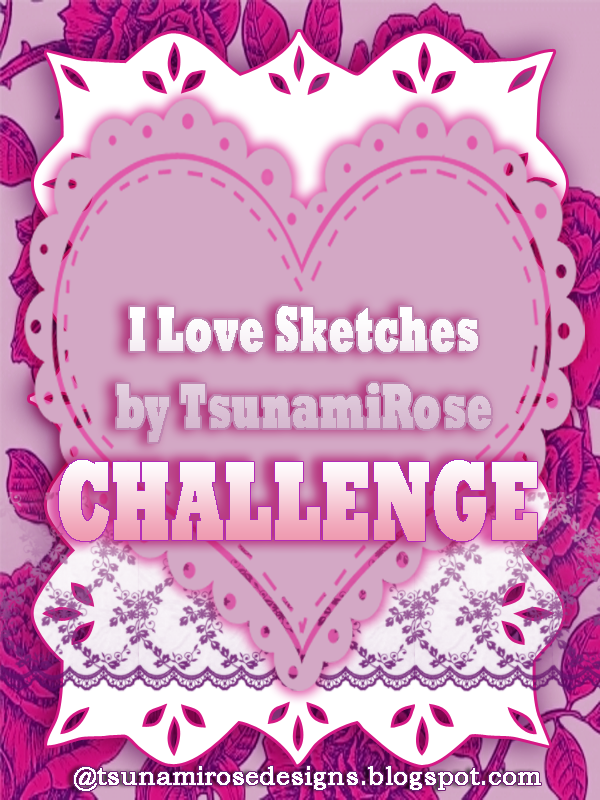 I am so excited to share with you a new Tsunami Rose Designs, where I will be sharing 1 card sketch of my own original greeting card designs EVERYDAY for the month of February. I would love to see you guys participate along with me! Challenge yourself to use the products you have at home to make beautiful works of art! I will require a minimum of 3 card entries before I award a special badge that you can display saying you won a challenge from Tsunami Rose Designs! Please email submissions to tsunami.rose@yahoo.com along with a description of the items used.
This month, my Design Team consists of my friend Tricia Colon of
Tricia's Place
will be participating along with me in this challenge! Please check out her blog! And also my other Cali homegirl, Veronica Meras of
Scrapbooking With Veronica.
Check out her awesome Coptic marker skills!
Throughout the month, you can email me at tsunami.rose@yahoo.com if you would like to participate in the next months challenge of creating a card a day! I might send you a nice thank you gift for your participation. *wink wink*
Here's to happy crafting in the month of February and thank you all for your participation in advance! Don't forget to follow me and my fabulous design team!!