Thanks for joining me to yet another day of

I LOVE SKETCHES BY TSUNAMI ROSE

! Please don't forget to comment! I love comments! And I'd love to show case your creations under each corresponding sketch. All you have to do is email me your submission to tsunami.rose@yahoo.com along with your information and the products used on your card. Thanks again for stopping by!

Oh, and a little tid bit, I'm done with 30 more sketches for next month! They are ready to be Photoshopped and I've already started!! What can I say, I'm on a friggin' roll!

Today's Sketch is #8


Made by TSUNAMI ROSE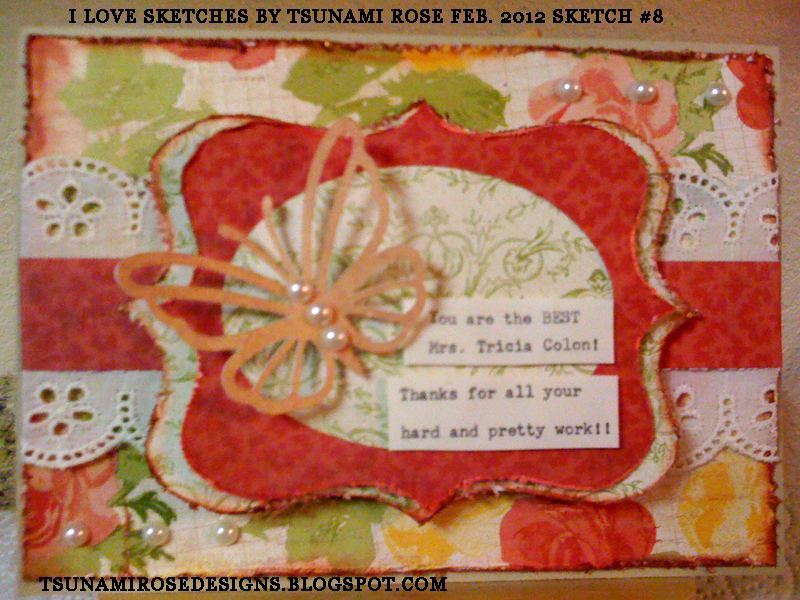 The funny thing is that I don't like butterfies, but I know other people do. My friend Veronica Meras kept poking fun at me for this sketch. Anyways, I decided to do a little something for a friend of mine and send her this card. The butterfly is from MS Elegant Cake cartridge. The frame is from Elegant Edges cart. The paper is from Colorbok from the Flea Market. That's my favorite paper out of this pack. This is an awesome paper pack, too bad I only bought two. . . .
I LOVE SKETCHES BY TSUNAMIROSE Design Team Member- Tricia Colon

of Tricia's Place Please visit her blog! She full of wonderful ideas!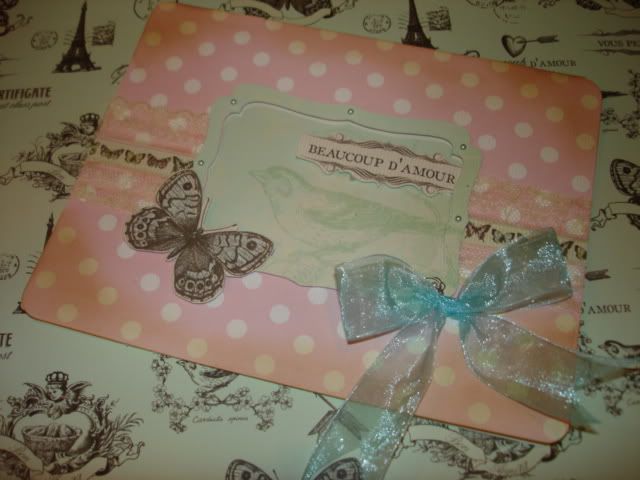 The gorgeous paper she used is from KaiserCraft the "Bonjour" collection and the Art Philosophy Cricut Cartridge which was used for the card cut-out on pg. 47 of the AP handbook and also the layer frame also found on pg. 47. The ribbon is from her stash.



Carisa Antonio Barbarossa






Gorgeous card! Very impressive!



Valerie Dayton Grogan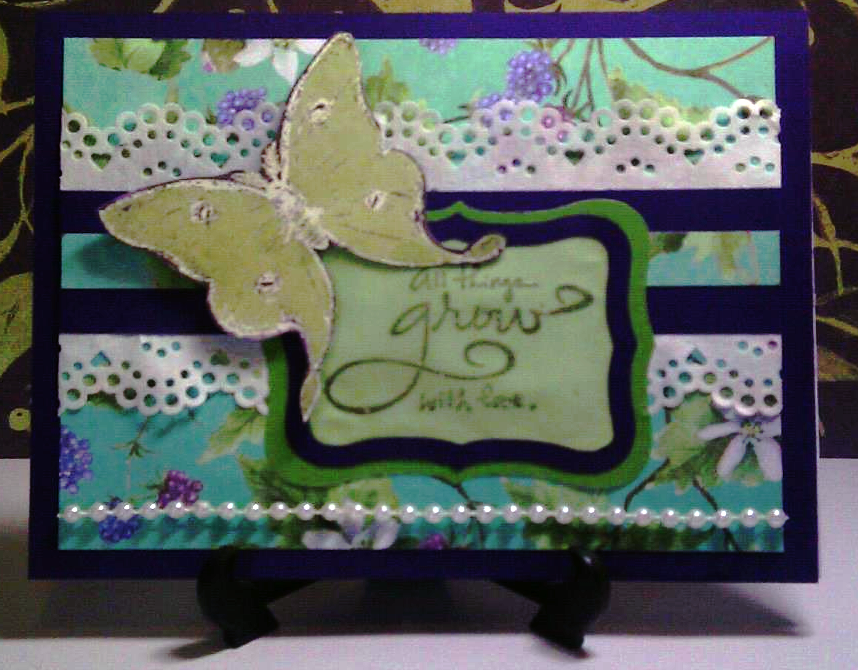 Wowzers! Amazing card, Valerie! Love the color scheme!



Chrissy Farley of
Chrissy's Scrappy Place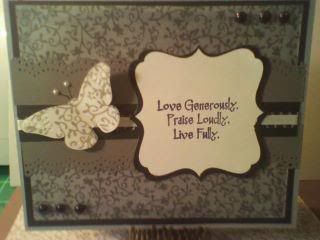 Love it, Chrissy! Great job!



Maureen Sherrill






Wow, Maureen! What a gorgeous looking card! Super elegant, I love it! She used her Philosophy Art cartridge. Great job!

CAN'T WAIT TO SEE WHAT YOU GUYS COME UP WITH!