It was an image I would never forget.
Or what is the emotion I felt
Eagerness, Hope, Happiness
all three tightly braided together,
all set...

to start a fresh
A new dream in making..
A new experience to be experienced...
A new page to be filled..
A new beginning it seemed..
With open arms I welcome
A new day!
Using the
New Beginnings Printable Journal
... I created another Junk Journal.
The perfectly sized pages, with the pockets, inserts, tags and tabs adds up to the collection,
makes it easy for everyone and anyone to work it, not just work but one
can do wonders with this amazing full collection.
The colours, the designs and the patterns are hard to resist.
You cant stop yourself from playing around with these yumminess
and try all the various possibilities.
Working with the amazing collection has refreshed me and made me smile.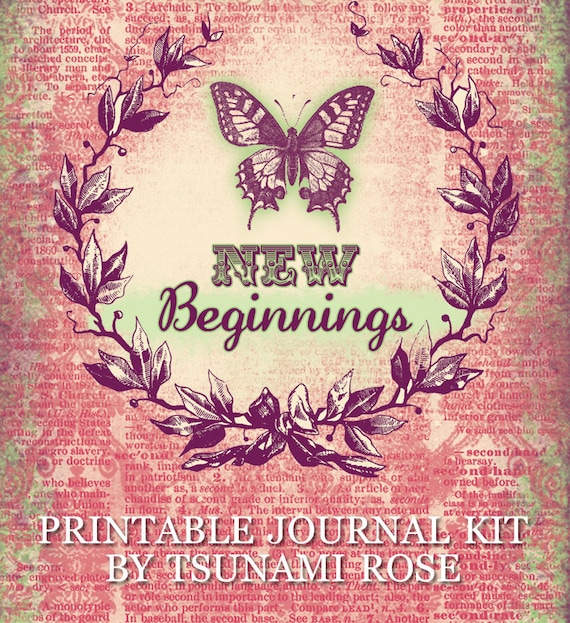 Tsunami Rose Designs Links