Today I have Created a Christmas tag using the
This printable Christmas journal is so beautiful and versatile.
You can make the gorgeous journal or you can use different
pages to make cards, scrap booking pages or gift tags as I did.
I glued the two images together and then inked the edges with a blue.
I added some color to the angels' hair, bell and tree with colored pencils.
This gave the tag an old time photo look. The ones where just certain
areas are colored.I then accented the snow and the angel wings using
demensional glittering snowwriter which is a heavy glitter glue.
Finally I added the bow and flower I made.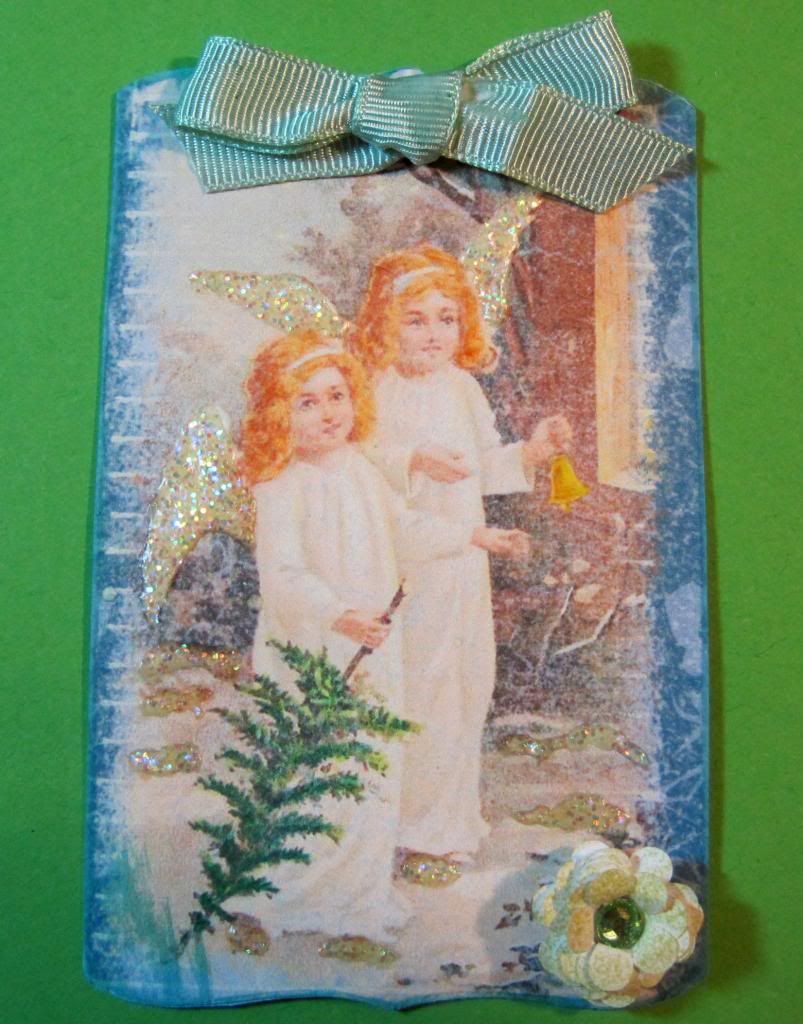 I left the back blank on purpose so that I could write a special Christmas
message before attaching it to a gift.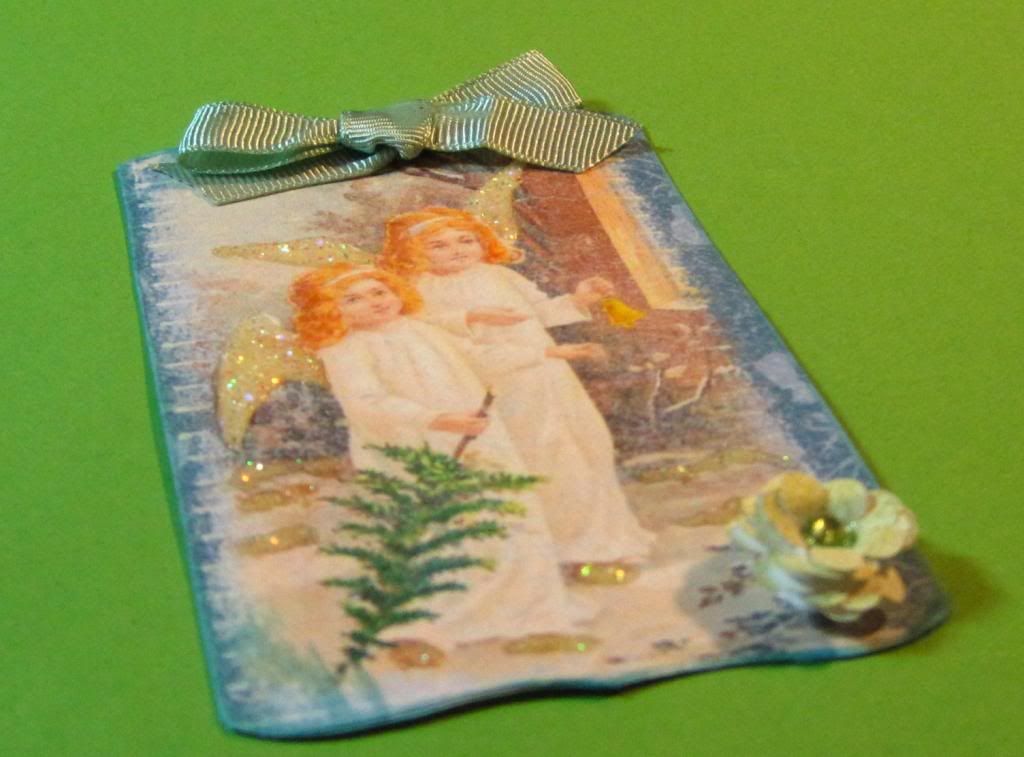 Please check out
Tsunami Rose
for this beautiful Christmas journal and
all the other beautiful papers and journals that are offered.
To see other works of the design team and to see new releases as they become
Finally, if you like to get inspirations from sketches, visit
Be sure to visit me at my blog
Lorby's World
and leave some love!!!
Check out our Giveaway too!!!
You won't want to miss out on the new