Thanks for joining me again for another sketch and another card! Today I needed to clear my head and clear my craft desk. I am such a messy scrapper. I'll post before and after pictures later. I'm also going to get off my butt and finish the last card.
Sketch # 10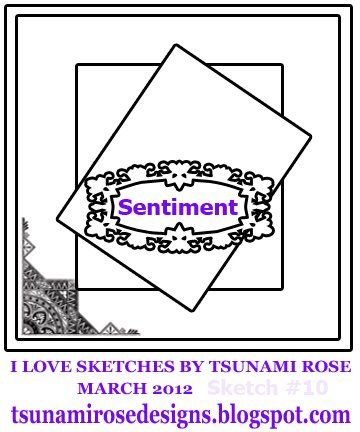 By Tsunam Rose
The paper is from Graphic 45 that my friend Tricia Sent me. I used some vintage dictionary paper. And a CTMH stamp. :)
Thanks for following along with us!