Today I got to go on a little mini shopping spree! My hubby gave me some money to spend for my Valentine Day's present- I prefer cash! But unlike Christmas, I plan on actually buying clothes so I set my budget at $30 for scrapbook supplies. I spent $27 on these goodies! Yay! Today I'm going clothes shopping. I bought the books at my local thrift shop- Savers. The other goodies are from Michael's!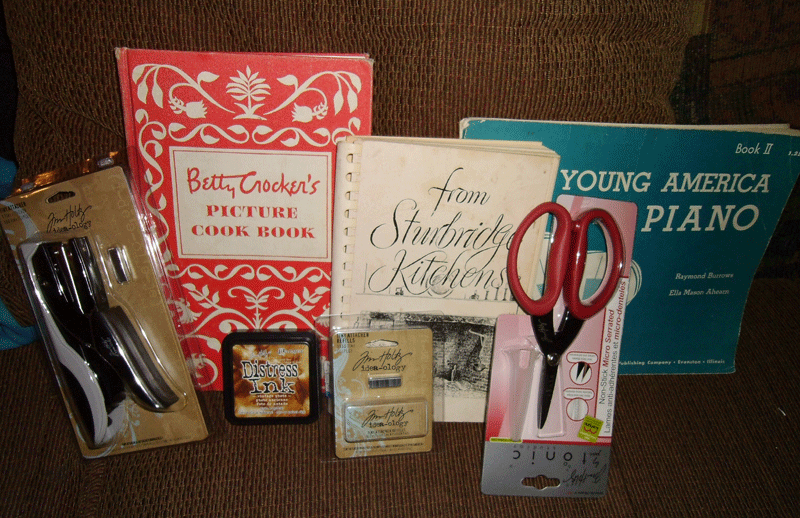 Okay, on to the sketch of the day # 13
By Tsunami Rose
The doiley was made from Art Philosophy. The greeting is from Sentimentals cart. the flower is made from the Celebration pack of stamps that comes with the Art Philosophy cart. The paper is a DCWV pack called The Crafty stack. I love that paper. Super beautiful. The half pearls are from Michael's.

Don't forget that I'd love to show case your cards! You can either email me at tsunami.rose@yahoo.com or you can upload your submission to my FB group.