Hi everyone I hope that you are all well and happy. Time for my 2nd Tsunami Rose Designs project. This time I have created an Altered Canvas.
The Journal kit I have used is Mechanical Error 6x6 Printable Journal again this I another amazing kit. So to cover the canvas I have used paper fro m the kit. Across the corners I have popped metal corner embellishments that were originally white but had a wee revamp by bei
ng colored with black copic pen. I have used a sentiment that I have covered with glossy accents and a tag also from the kit. To finish I embellished with Metal flower, mulberry flowers, MDF heart and letters and chiffon ribbon bow.
I so love the Kits they are so versatile and gorgeous to work with. Hugs Tina
~~**~~**~~**~~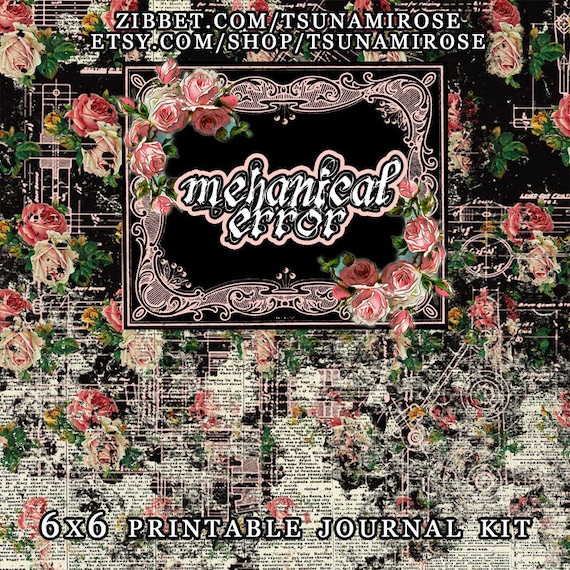 Tsunami Rose Designs Links