Today I am sharing my Cascade Style Card using instructions fr
om the Splitcoast Stampers Site - what a great card to be able to showcase even more of the
Tsunami Rose
"Petticoat Ephemera"
Paper Pack! for this card I've used several of the background papers along with bits and pieces of the ephemera too like the rose tag, qujote plaque and elegant woman amongst the roses. I added some bits of lace, muslin & charms from my own stash to complete this fancy card. I just love this paper pack with all the beautiful floral papers and vintage style!
Instructions for card from Splitcoast Stampers Tutorials:
Cut cardstock to size - 2 pieces to make the two sides of the fold plus a backing card and a front piece of card to hold everything together when opened out concertina style. plus other embellishments like lace, charms, other ephemera from the paper pack.
Card elements laid out ready to assemble -
patterned papers added to both side of folded cards.
All patterned papers added to each side of concertina folds and adhered to backing card to hold 2 pieces together plus square card/Tsunami Rose paper added to front to hold card together at front
Elements/ephemera/fabric/
charms added to front of card
Showing patterned paper on folds
Patterned papers on folds and inside plus backing with lace.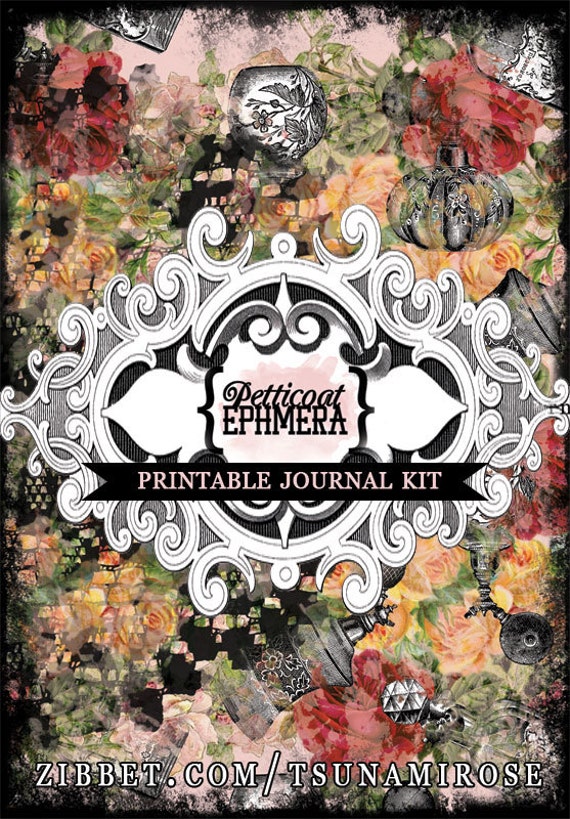 Tsunami Rose Designs Links