For my first project this month I have once again had a play with my favorite journal. The
Mechanic Error
.
I've made a little birthday card this time.
A while back I made a banner from the same kit and I still had a few of the segments left over. I love them so much that I haven't had the heart to throw out the banner even though I no longer needed it, so instead I took the segments apart and now use them for card topper. And that's what I've done today. I simply layered up my card base with black card and a sheet from the kit.
Then used a few of the elements as a mat and added my finished segment as a topper. ( changed the greeting) I finished with a few gems and a wee butterfly.
~~**~~**~~**~~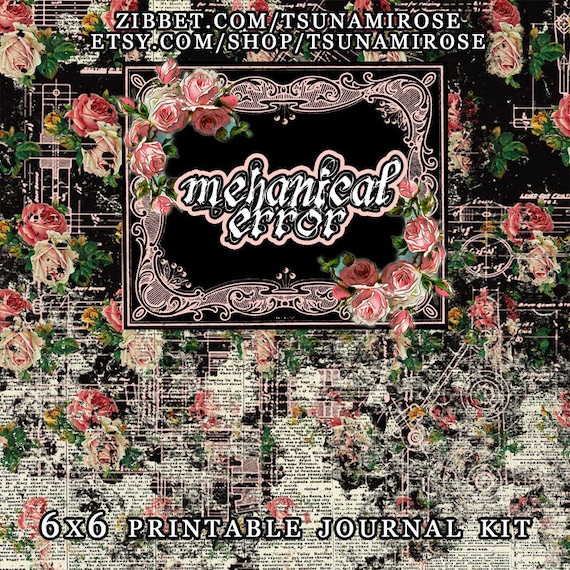 Tsunami Rose Designs Links