Hi everyone, Here is my 2nd May DT project for Tsunami Rose using the GORGEOUS New Beginnings Printable Journal Kit. My task for this project was to create a Mache project so I have used a Mache chest shaped box and I hope that you like it as much as I liked creating it.
Using the Mache box I covered it with paper from the journal and left it to dry. When it was dry I inked around some of the edges with peony ink from Colorbox. I then added some pretty pale cream l
ace around the box and a slightly different lace on the top. Using the little tickets I popped a small sticky foam square on and added them to the box and the bookmark/ tag I have also created.
To embellish I have added Mulberry roses, Lace, self adhesive pearls, pearl hearts and butterflies. The bow is created by double tying some gorgeous satin edged organza ribbon. As a little extra I created a tag/bookmark from what I believe to be balsa wood by inking it all over with the same Peony ink that I used on the mache box. I then added an element from the New Beginnings kit, a ticket and a sentiment and finished with some self adhesive pearls and some of the satin edged organza ribbon.
As with ALL of Daisy's printables this kit is a real must for any crafter. Its absolutely stunning and incredibly versatile. Hugs Tina x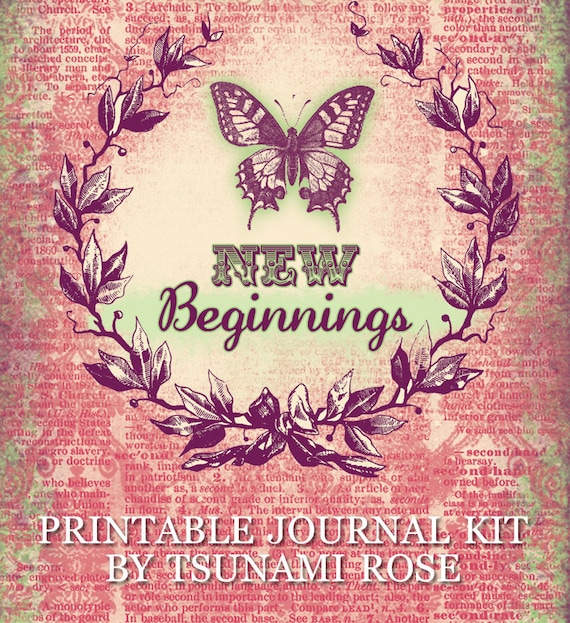 Tsunami Rose Designs Links