Today I would like to share with you a canvas I have altered for my 2nd Tsunami Rose Designs make this month. I have used the "Monochrome" Printable Journal- Brown.
Its a gorgeous kit... I used a sheet of the paper to cover the canvas and added lace around the edge. I have created flowers from a separate sheet and added some skeleton leaves. Here and there I've popped a little distress paint. The butterflies are also cut from the paper. To embellish I've added self adhesive pearls, skeleton leaves a hat pin and some lace. Xx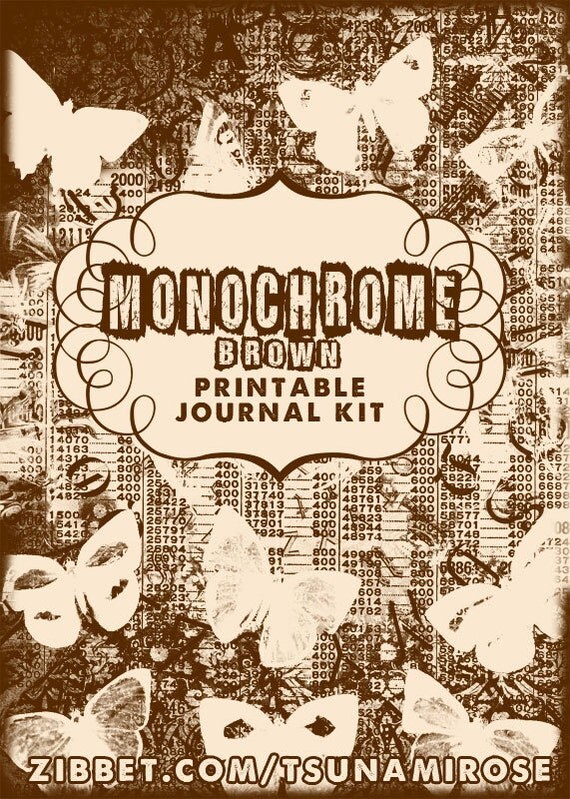 **THE MONOCHROME PRINTABLE JOURNAL COMES IN 8 DIFFERENT
COLORS FOR YOU TO CHOOSE FROM!
Visit the shop to order it in your favorite color!!
Tsunami Rose Designs Links