Sorry today's daily sketch challenge was a wee bit late. Today it's #20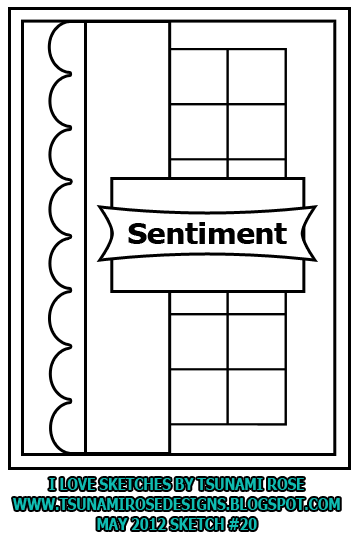 I swear I made a gorgeous card for this sketch, and then I put it somewhere before taking a picture. . . . . and I won't get it back 'til like Friday if it didn't sell at last weeks craft fair.
Please check out my design team!
May Design Team
The only monetary compensation this blog receives is thru the clicks of advertisements. Thank you.