Playing catch up with my posts!!
Daily card sketch challenge is # 15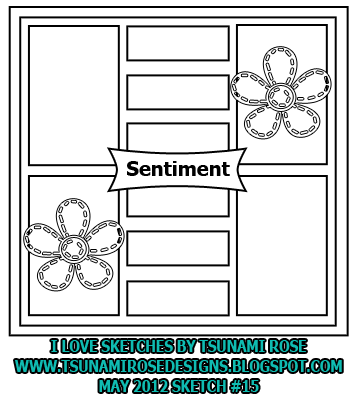 By Tsunami Rose
Okay, this ended up a little funky. LOL. My inspiration is one of my favorite eyeshadow combinations. . . . don't ask me why I thought it would be interesting to do. It turned out looking very. . . 80s. Oh well, here it is. :D
The inks used were Baby Pink and Hydrangea by
CTMH
.
Please check out what my new May DT has done with this sketch!
May Design Team
The only monetary compensation this blog receives is thru the clicks of advertisements. Thank you.