Today's daily sketch challenge #7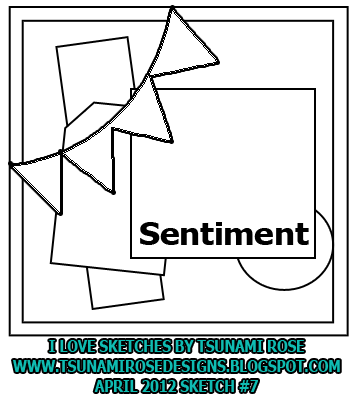 BY TSUNAMI ROSE
I decided to turn today's daily sketch challenge into a page for a mini book. For one of my scrap groups here in town we are doing a mini book swap! The theme is family and my swap partner has 2 girls! So I decided to make a book for them. Besides the fact that I am no good at doing boy stuff. . . . no matter what age. So this was peeeeeeeeeerfect! The sketch really worked with this layout and I couldn't be happier. One of the requirements is that we use atleast 2 handmade flowers, this is one of mine. I made it with vintage clothing pattern. :)
Everything is inked in CTMH Chocolate ink pads. Loooooooooove this basic color, good for everything!
Please remember to "like" Tricia's FB page!
The paper is from My Mind's Eye- Lost & Found.
The banners are from Glitz Designs and they were stamped in Ranger's Archival Ink in Black. :)
Please check out my design team!
The only monetary compensation this blog receives is thru the clicks of advertisements. Thank you.