Being in the wedding party I didn't get to snap as many pictures as I would have wanted, but I know we had a great photographer who took many pictures. So I can't wait to see them when she turns them into Santos. It was a lot of fun and I made a couple of cool cats from Wisconsin. I had fun with them chatting about the differences in Las Vegas life and Wisconsin life. I was weirded out to hear they eat their apple pie with a slice of cheddar cheese. . . . so weird.
2 pictures from yesterday:
I always procrastinate and yesterday was no different. I bought my required sage accessory like an hour before the ceremony. LOL. It was the only thing I could find quickly at the swapmeet. :P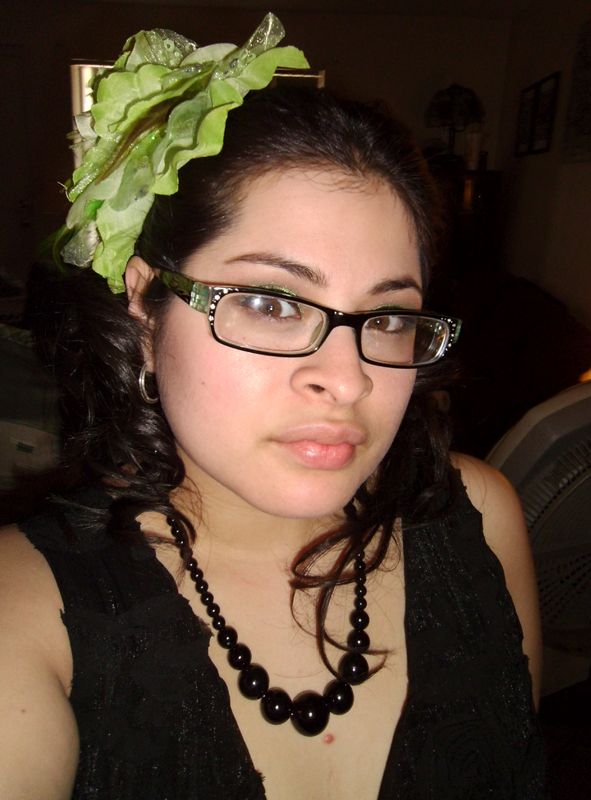 My new Wisconsin friends, Aaron and Jenni. :)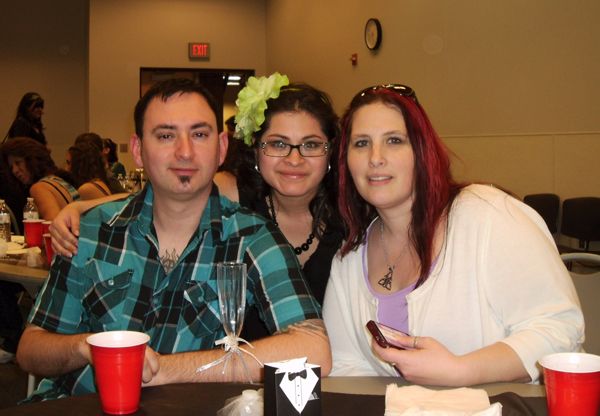 Okay, back to business. Today's sketch is #29
By TSUNAMI ROSE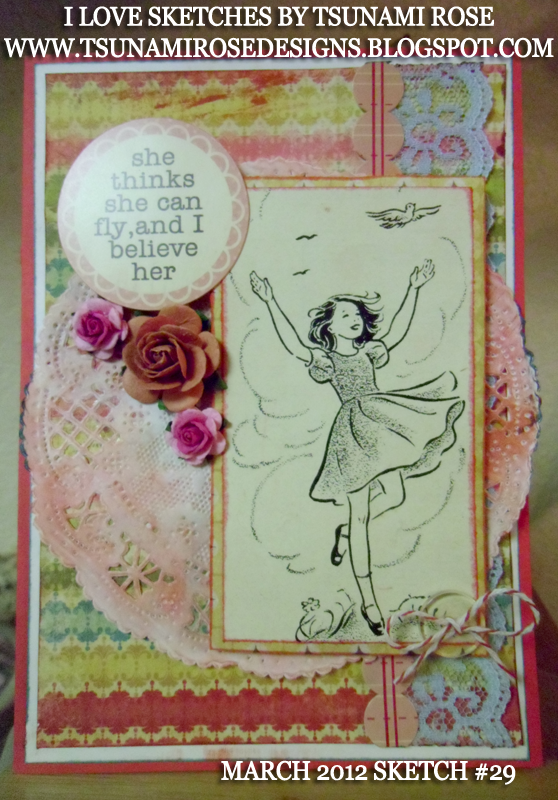 The paper is by Mosaic Memories from Recollections. The image is from an a vintage song book. The greeting is a sticker from my stash. The bakers twine and doily are from Creating is Fun. The card was inked in Black and Ponderosa Pine from
CTMH.
Check out my Design Team member's entries: