Thanks for joining me again at Tsunami Rose Designs! I have a couple of posts to do today, this is the first of three. Monday is the day that I post for the Design Teams that I am in. But for right now, we talk Tsunami Rose Sketches.
Today's sketch #26
By TSUNAMI ROSE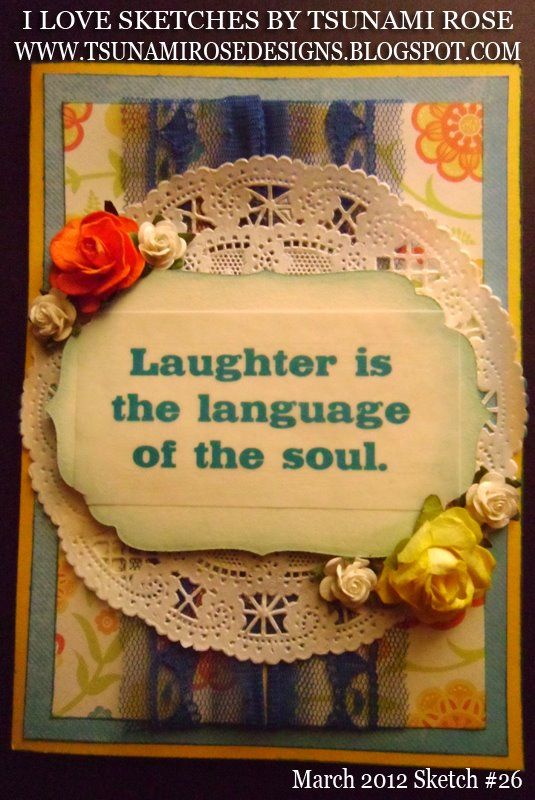 I just used stuff from my stash. :P Not much else to say,except I used doilies from Creating is Fun. Looooove them!
I'll post my Design Team's cards at a later time!