Hi everyone here is my step by step witches hat created using the totally gorgeous
Witches Brew Journal Kit
. As you will see I have created a miniature hat and I hope that you like it.
This Pic shows a selection of papers and elements, glue and scissors that I have used.
To create the pointy part of the hat cut a 10cm square and lie the square flat then take two opposite corners and roll them towards each other. Attach the two sides with double sided tape and then trim the excess off.
The pointy part of the hat after trimming the excess away
Next cut out a 9cm diameter circle to create the hat rim
Turn the circle over and draw a 5cm diameter circle in the centre then using a craft knife from the centre make cuts to the outline and fold over
When you have the two parts like this dab a little pva glue on the outside of each of the folded parts of the centre then put the pointy part over so the folded pars are on the inside and gently press until they are fixed
Now you have your hat and can decorate and embellish as you wish. I have gently bent the pointy part of the hat to one side to create a slight angled effect.
I have used black webbing ( not sure f the exact name) Skeleton leaves, black self adhesive gems, black and orange organza ribbon, black lace, a little glitter glue and a sentiment from the kit
A side view of the hat. Here I have added a spell scroll which I created by rolling a piece of paper approximately 3 cm, fixing it with a dab of pva, colored with a copic pen and wrote spells on in fine liner pen.
Side view of the hat on this side I have added a little wand that I created by cutting a little off the end of a cocktail stick, coloring it with copics and adding a little glitter glue
~~**~~**~~**~~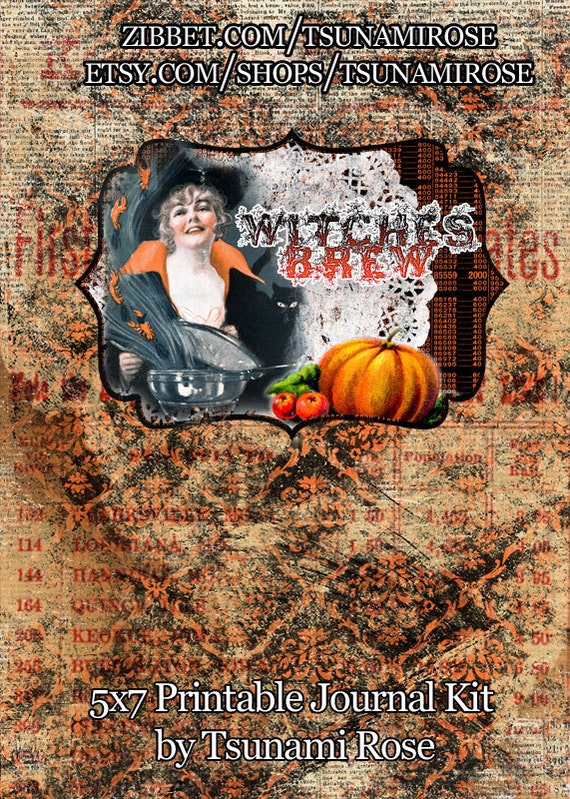 Tsunami Rose Designs Links