Today's daily greeting card sketch challenge is #17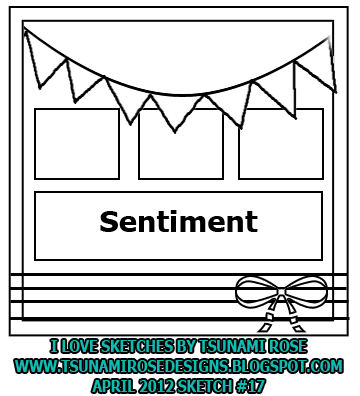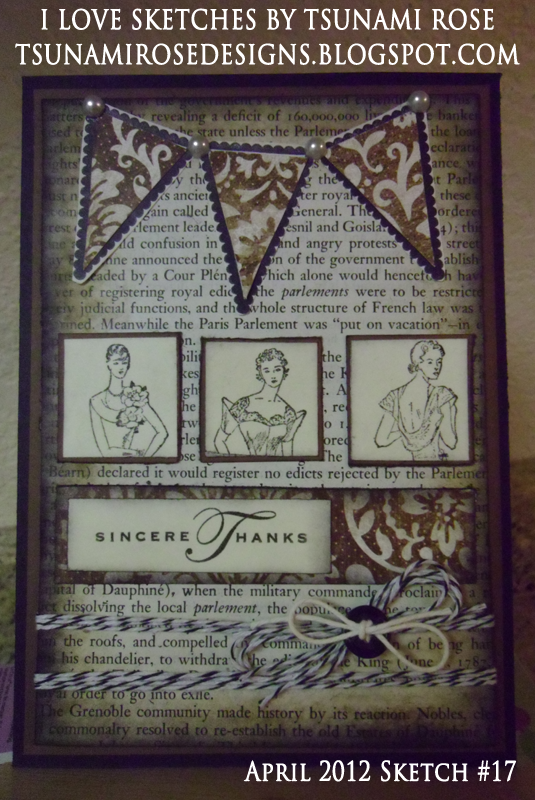 Pattered paper is My Mind's Eye Lost & Found paper pack.
Book paper I sell at my zibbet store. These are the perfect neutral color to be used as a background. I love vintage book paper in my designs.
The banner stamps are from Glitz Design. For some reason these stamps seem to only work with pigment based inks or Ranger's Archival Ink. Don't know why, but its the perfect combo. And yet here I am with all these wonderful other colored inks and all I have and i cannot use them.... it makes the ink go into bubbles. . .
The lady stamps are from
Sin City Scraps
. Please, check out her site. She sells new and used scrapbook supplies at great prices! I'm going to be doing some work for Donna (the owner) that I am very excited about!! I'll be telling you guys soon enuff. But just know, it's gonna be AWESOME and VINTAGE and it'll make quite the IMPRESSION on you!
Make sure to "like" her FB page as well!
The sentiment is from
CTMH
, I love this sentiment and I guess I might over use it a little. . . It's just the PERFECT size. :D
Everything was inked in Chocolate and Black also from
CTMH
.
Please "Like" Tricia's FB page!
The twine is from
Creating is Fun
. LOVE THIS TWINE.
Please check out my design team!
The only monetary compensation this blog receives is thru the clicks of advertisements. Thank you.